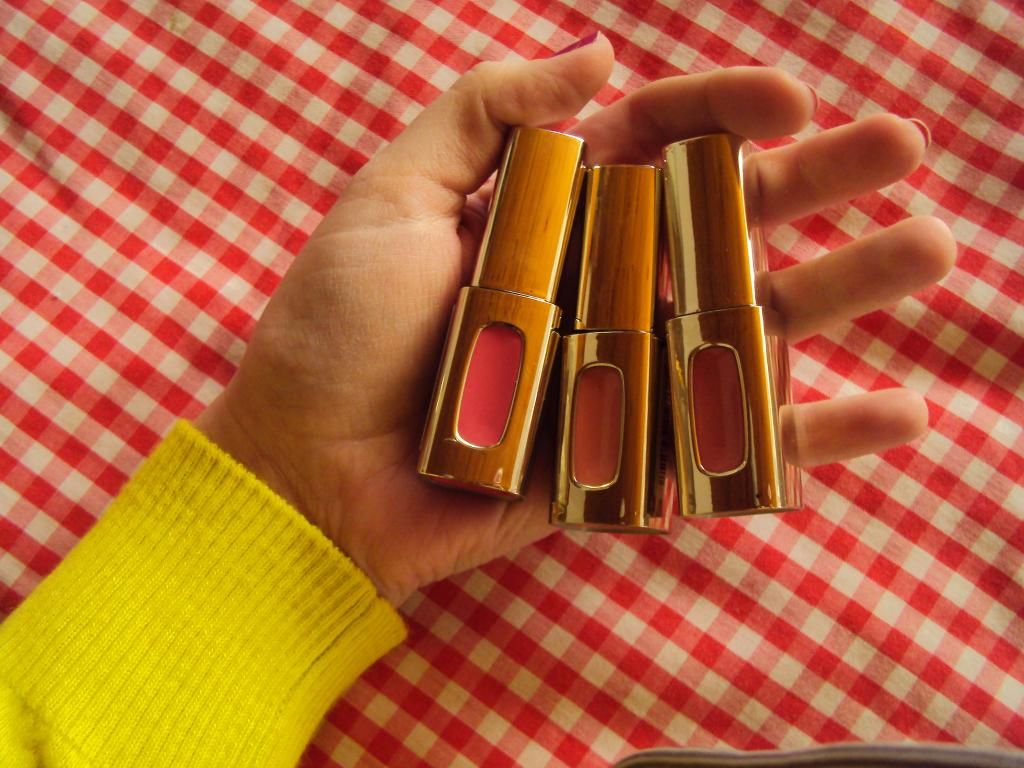 Transform lips from ordinary to extraordinary. Color is richer, lip surface is smoother and shine is magnified. Formulated with precious micro-oils and rich color pigments, Extraordinaire provides the ideal balance of color and care for perfect lips. The unique soft-touch applicator allows for a silky-smooth, gliding application.
 This product has definitely become my go to lip gloss, whats do fantastic about it is that the colour pigments are so right and they have this incredible long lasting shine finish. I am not much of a gloss girl but these little beauties are perfect. I am well on my way to owning the full range. I started off buying the following colours: Rose Finale #102, Rose Melody #101 and Nude Vibrato #600. These glosses are smooth and creamy, and the applicator makes it so simple to apply. The scent is fruity and fresh, not at all weird smelling ( some people have issues with this).  
As I type this post, i am currently applying some in my favourite colour. Each gloss retails for about R169 and they are available at all L'oreal retailers. I bought mine at Dischem and Clicks.
Miss V