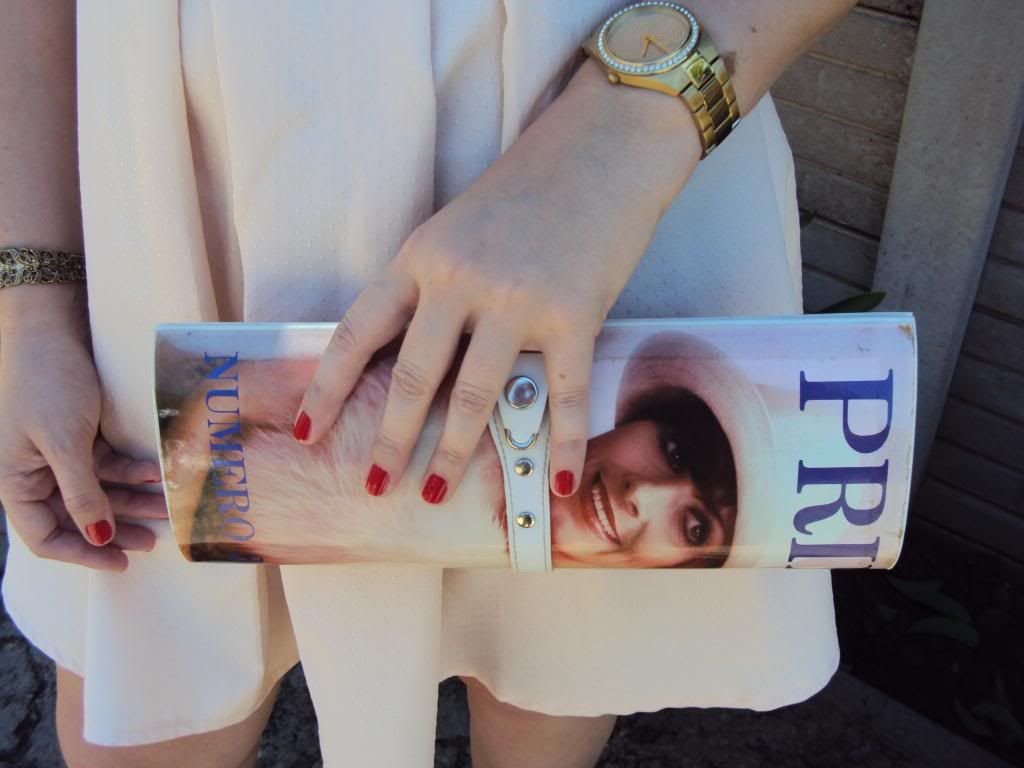 Outfit Details:
Dress and earrings: Mr Price
Bracelet: Milady's
Shoes: Nine West
Bag: Vintage (Mom)
Watch: Guess
I had been eyeing out this dress for quite some time. Finally I decided to try it on and I fell in love immediately. The colour is perfect and the fit is flattering. The black detail on the colour adds an edgy look to the dress so it does not look too girly. I did however feel like quite the lady when I wore it. It's not often that you see me in such light colours, but this dress is just perfect. I paired it with heels in the photos, but in my next post I will show you the event where I wore this outfit too, I paired it with a more comfy rose pink wedge heel.
I definitely have to give my mom props for these photos, she has become quite the photographer, even though we argue a lot and retake some photos, we always have good fun taking OOTD photos! It's actually become quite the banding time.
The clutch bag seen in the photos is actually vintage . Now vintage in the sense that it is probably a good 30 years old. It was my moms bag when she was around my age. The colour is perfect and I love the faux leather clasp. The image on the bag is also perfect as it looks vintage. The bag is spacious and super trendy. It is one of those priceless items in my closet and I love the sentimental value. Thanks mom!
Miss V