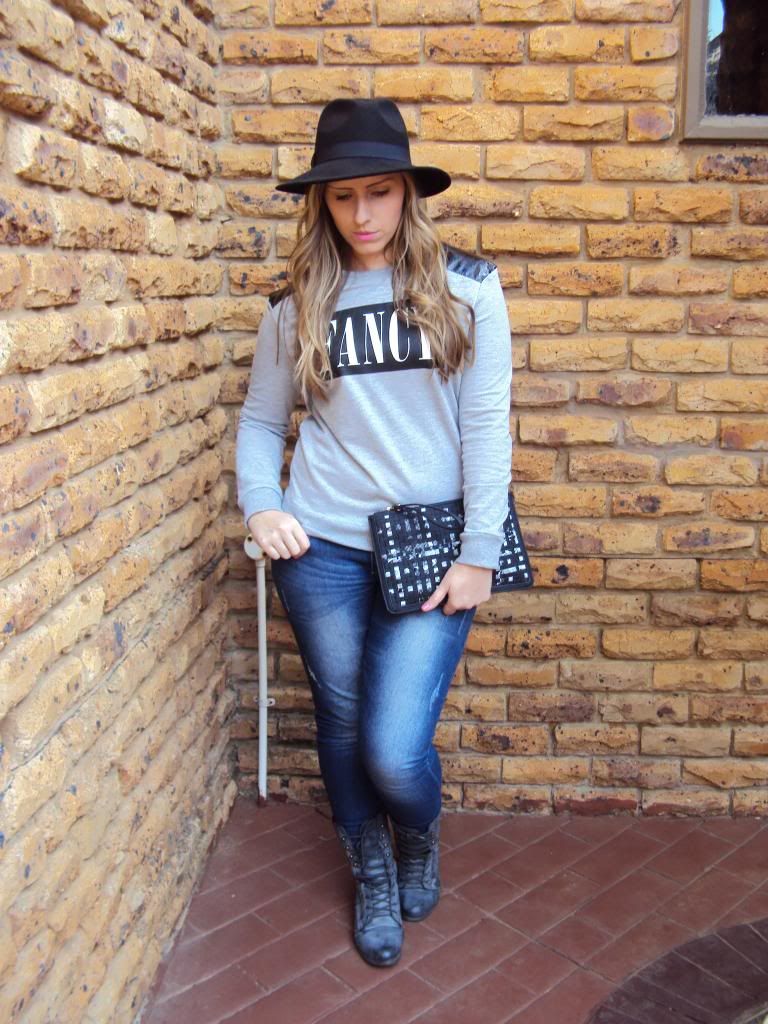 This week has been such a long, rough week, I can honestly say I am grateful today is Friday. I have learnt a lot during this week which I plan to use going forward. A week doesn't go by were I do not learn a lesson, whether it be a life lesson or a character flaw, either way I embrace it.
I am currently taking some down time and having lunch at work, I decided it was time that I post an outfit of the day. This is a casual outfit that I would typically wear on a weekend or to go shopping or run errands.
Here is a breakdown of my outfit: Jeans from Edgars, Boots from Pick and Pay clothing store, casual trainer top from Mr Price, envelope clutch from Country Road and my gorgeous hat is from Foschini .
How cute is my pup Rocco? We keep him in the house when I take photos, so he keeps peeping through the windows:)
Miss V