Once again my mother and I headed to Joburg Theatre for the opening night of #BoysInTheBandSA, I had no idea what to expect as I had been so busy at work, I did not have any time to read up on the show. When we got to our seats I was so happy to see our seats were virtually in the front, it definitely added to the experience.
The show features classic songs from groups like The Beatles, Simon and Garfunkel, Backstreet Boys,the Bee Gees and much more, songs such as I Want It That Way, Let it Be, Hey Jude, Imagine, Blame it on the Boogie, Surfin' USA, Night Fever and Staying Alive – just to name a few. The show is slick and sophisticated, with the backing of a live on-stage band. Even though I am a 90's kid, I was loving these songs and couldn't help but sing along.
The Boys in the Band are Simon Brook McLachlan, Leigh Sleightholme, Vaingana Matapule and Tom Sharah – all from Sydney, Australia. Between them, they have starred in major music theatre productions, television and films across the globe. These boys can sing dance and charm up a crowd and it doesn't hurt that they are super cute too! Have a look below at a sneak peak of what you can expect: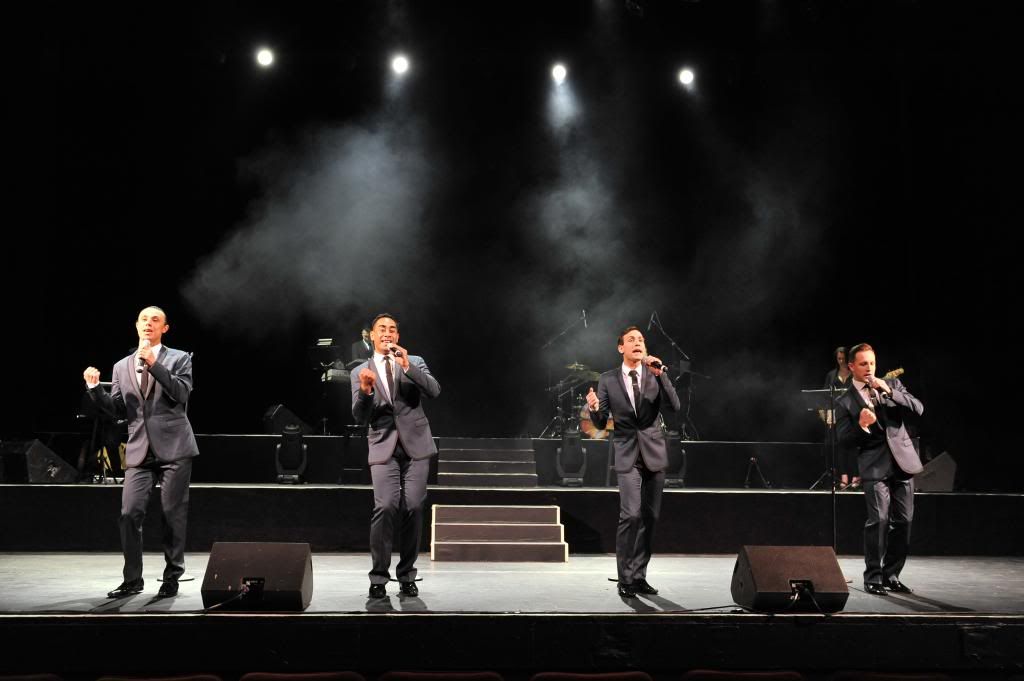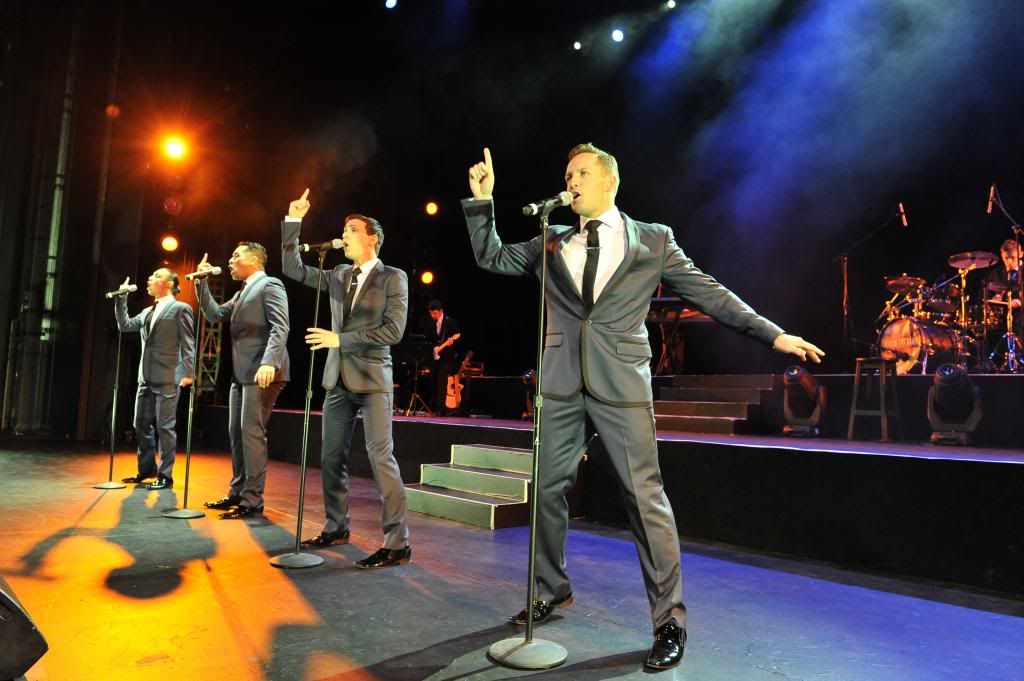 The show is now on at the Joburg Theatre until the 13th of October 2013. You can purchase your tickets from the Joburg Theatre website.
Miss V