Inspired by the free-thinking, laid-back lifestyle of Southern California, Lucky Brand footwear embraces an all-American, casual style for spring 2014 that is developed in collaboration with Lucky Brand apparel and accessories. Infusing heritage with innovation, CALIFORNIA BLUES offers a laid-back vibe through soft, supple leathers and deconstructed details. Relaxed nubuck leathers, linens, and stretch fabrics conjure thoughts of heading to the beaches of Malibu.

  The collection gets DOWN TO EARTH when rich earth tones are paired with indigos and chambrays. Hearty leather sandals are easily paired with cork foot beds and espadrille wraps. We channel a FREE SPIRIT through delicate and modern styles with refined embellishments to create a romantic feel. Tumbled metallic leathers pair perfectly with burnished metals for a bohemian sensibility.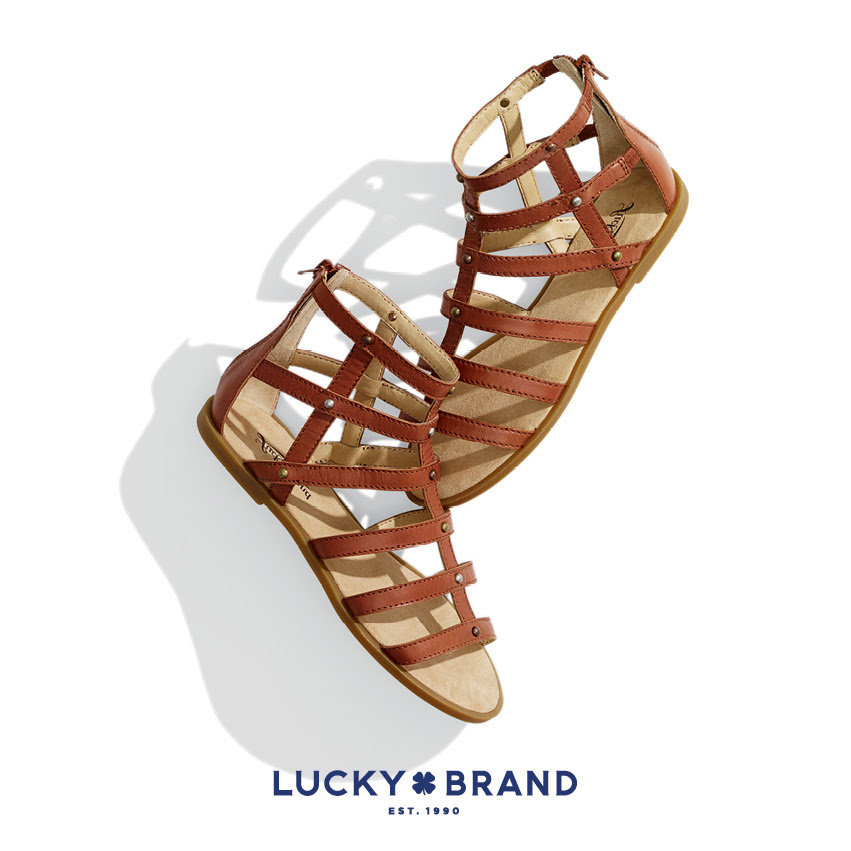 Each of our spring trends is designed to encourageLuckyBrand footwear customers to explore, express and evolve through their personal style.  We craft footwear that is authentic and distinctive, trendy yet understandable for women of every age and individual taste.

Find Lucky Brand in three flagship stores in Eastgate Shopping Centre, Centurion Mall and Pavilion Westville.