I was given the opportunity to shop on
Zando
with a complementary R300. Automatically I was excited,however, I had no idea what to buy. Two weeks have passed and I cannot make a decision. So today I decided I will make my pick. I have never bought shoes or clothes online (yes I know what you thinking…). I worry if things don't fit well or are to big. I am paranoid when I am in a store, as I always have to try things on.
So my natural instinct would have to be to buy jewelery. I chose three beautiful bracelets:
Fred Tsuya Stretch Spike Cuff Silver
G Couture Alloy Chain Bracelet Silver

So in case you have never shopped online,below are my screen shots of how easy it is to shop on Zando. Once I had added my three items to my shopping basket:


Then it took me to thepayment gateway where I added my voucher number, my items were over R300,so I had to add my credit card details. You can also pay via EFT/cash on delivery or eBucks: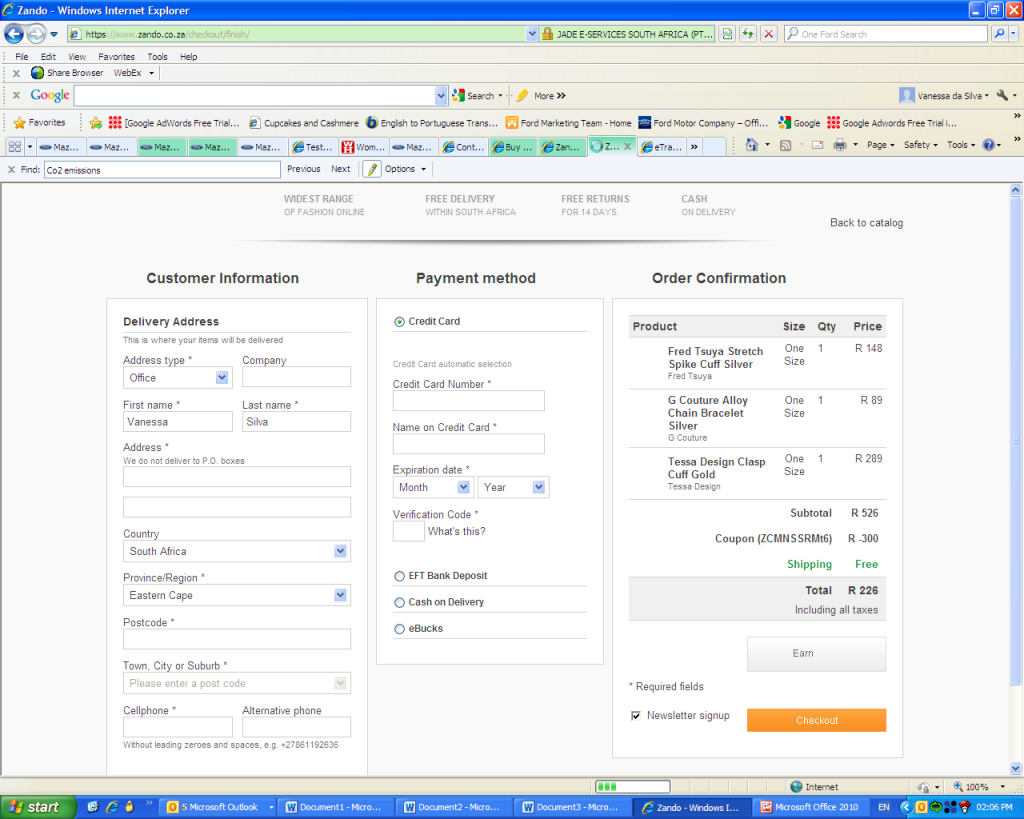 You then confirm your purchases and proceed to checkout:


You then get to a confirmation page like this one and you are automatically sent an email with your order number for tracking: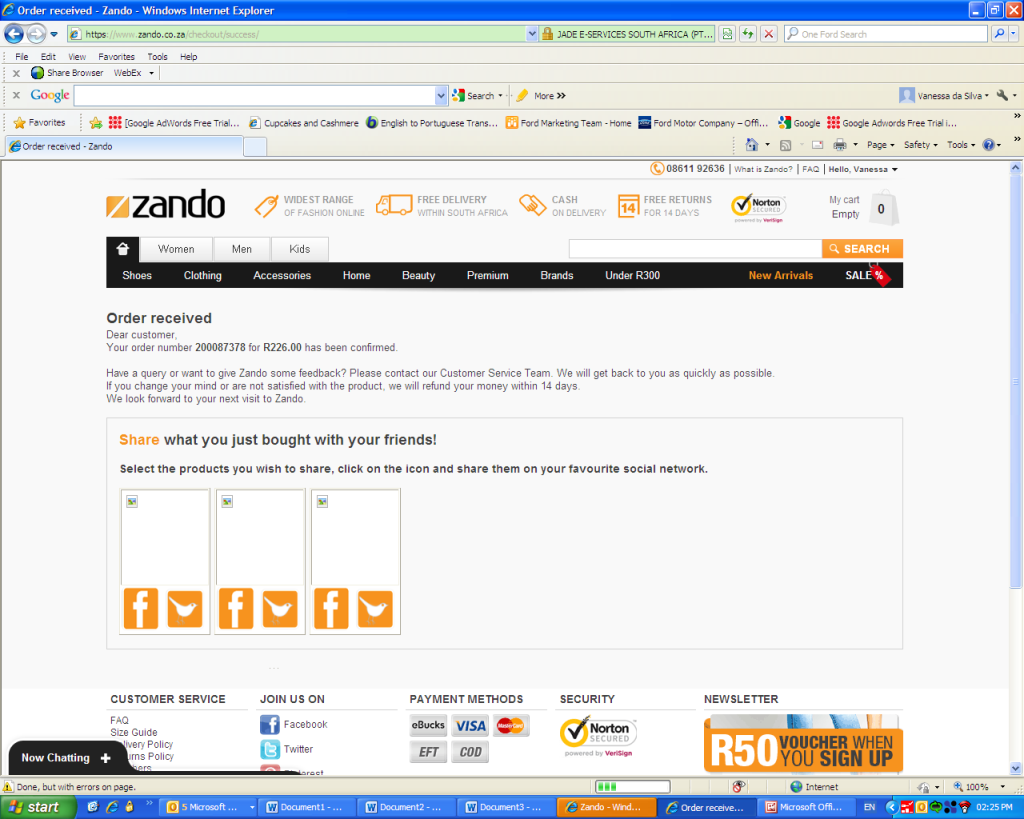 I personally found it very easy and fun to purchase on Zando. They ave many items to choose from and seem to have a short delivery time! I will do a post as soon as I have received my goodies!
Some great things to look out for
Free shipping around South Africa

R50 off apon sign up

They have a "chat now" function in case you having an issue during your purchase period.
Let me know if you have bought anything on Zando and what you have purchased.
V