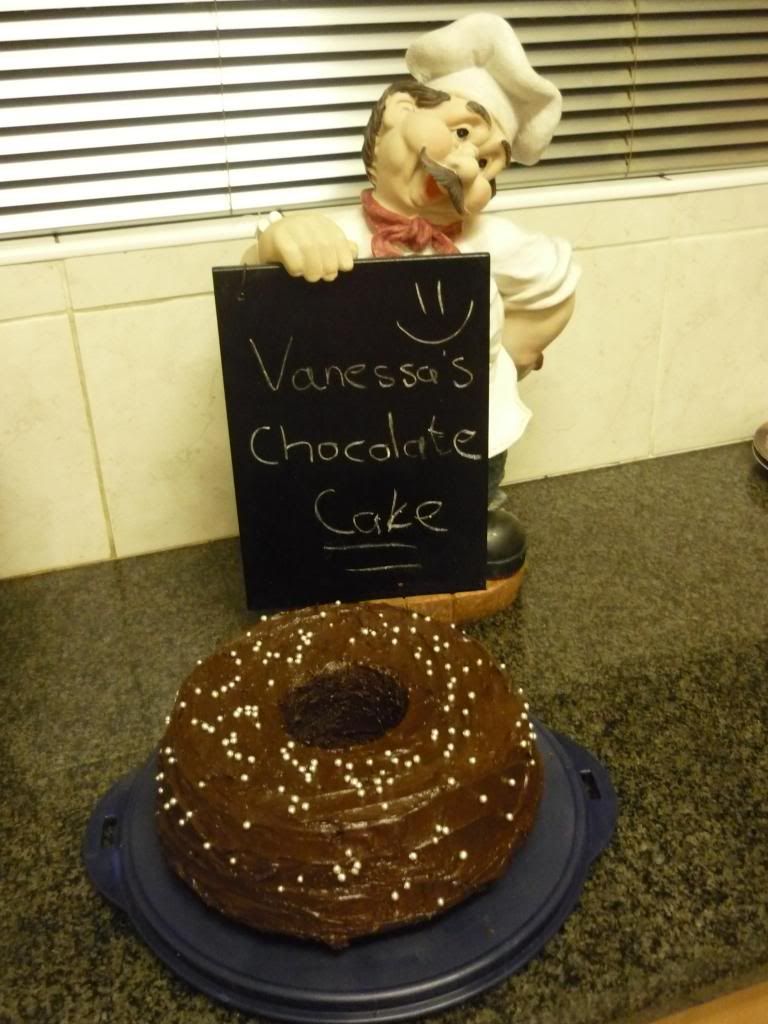 Ingredients
150ml cocoa
300 ml warm water
10 ml vanilla essence
500ml flour
300 ml sugar
2ml salt
20ml baking powder
250ml oil
6 eggs
Icing sugar to dust on top/silver decorative balls
1. Preheat oven to 190 degrees Celsius.
2. Prepare a cake tin by greasing, then lining base with wax or greaseproof paper and then greasing again.
3. Mix cocoa,warm water and vanilla together.
4. Sieve dry ingredients together.
5. Make three wells in the flour and pour into the first well the oil, into the second the three yolks and into the third the cocoa mixture.
6. Beat for 2 minutes using the electric beater.
7. Whisk the egg whites until stiff and fold into the mixture.
8. Pour the batter into the prepared tin and bake for 45-50 minutes.
9. Remove from the oven and cool in the tin for 10 minutes. Turn out and allow to cool. Cut off any unwanted peices if the cake is not level.
10.Instead of sprinkling with icing, I found this nifty quick to make icing from InaPaarman's that is delicious to use. You can also whip up your own chocolate icing.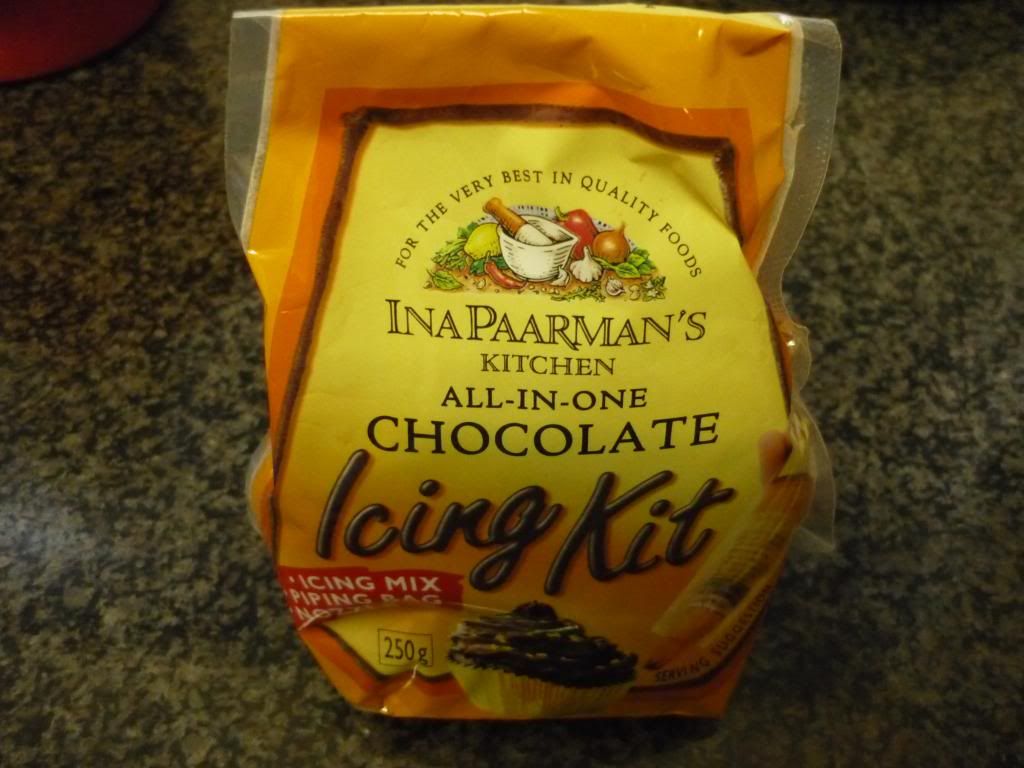 Let me know if you make the recipe,I would love to hear all about it. Also if you have your own lovely recipes you would love to share with me:)
Have a great week.
Miss V