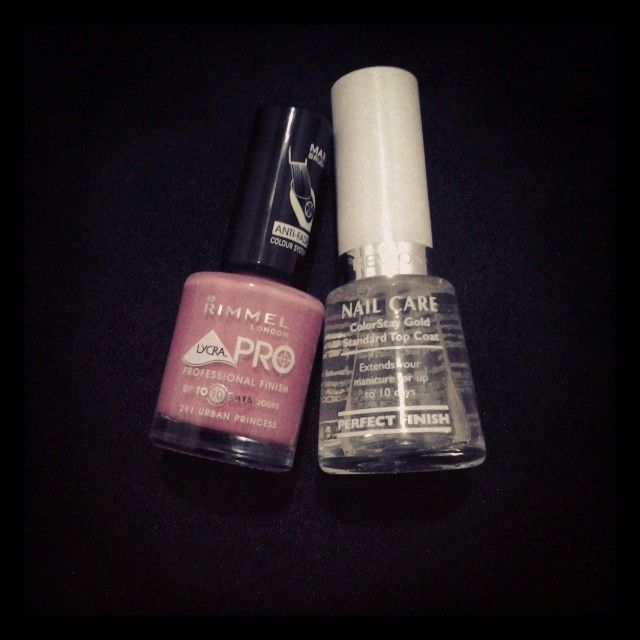 I love painting my nails but I am so bad at pampering my nails filly. I probably never pull back my cuticles and I hardly use a base and top coat. I always complement ladies glossy nails and always complain about how dull my nails look by the end of the week. So yesterday I decided to paint my nails in my favourite colour and I added a top coat. I probably own over 20 different shades of pink, it's my go to colour.
This colour in particular is called "Urban Princess" by Rimmel London. The colour is gorgeous and perfect for summer, it adds a great pop of colour! The consistency is not to thick and I love that the brush is not rounded but flat so it makes painting my nails easier and more convenient.
The top coat I used is from Revlon Nail care "ColorStay Gold", it adds a beautiful glossy shine to my bright nails. This product is said to help your manicure last up to 10 days, I will test that theory! I love painting my nails but by nail 4 my nail polish cracks or my nail cracks on the side! I will do a post soon where I will feature what I am using on my nails to strengthen them and keep them from chipping.
Miss V