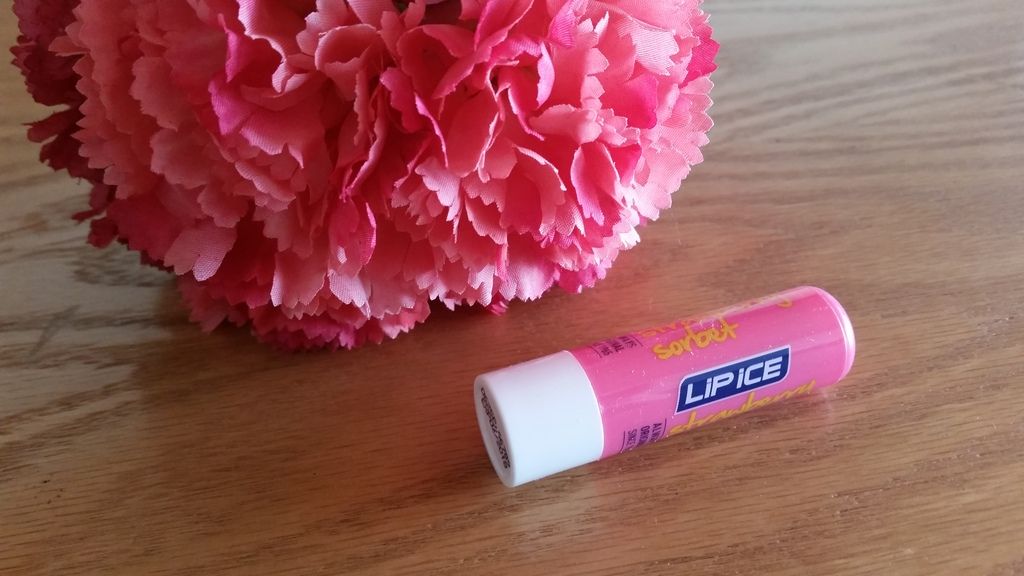 I spotted this pink beauty in a grocery store last week and could not resist picking in up. I definitely do not need another lip balm!
Regardless we all know autumn is here and my lips tend to start getting quite dry through the day.I have the worst habit of licking my lips when the are dry.
The Strawberry Sorbet Lip Ice is highly nourishing and get my lips looking healthy and feeling soft. The packaging is bright pink and quite quirky for the Lip Ice brand. The product itself smells super summary, like a strawberry cocktail! Holy shizzle, now I want a cocktail – ok snap out of it…
Have you tried any of the flavours in this range? I would love to know.