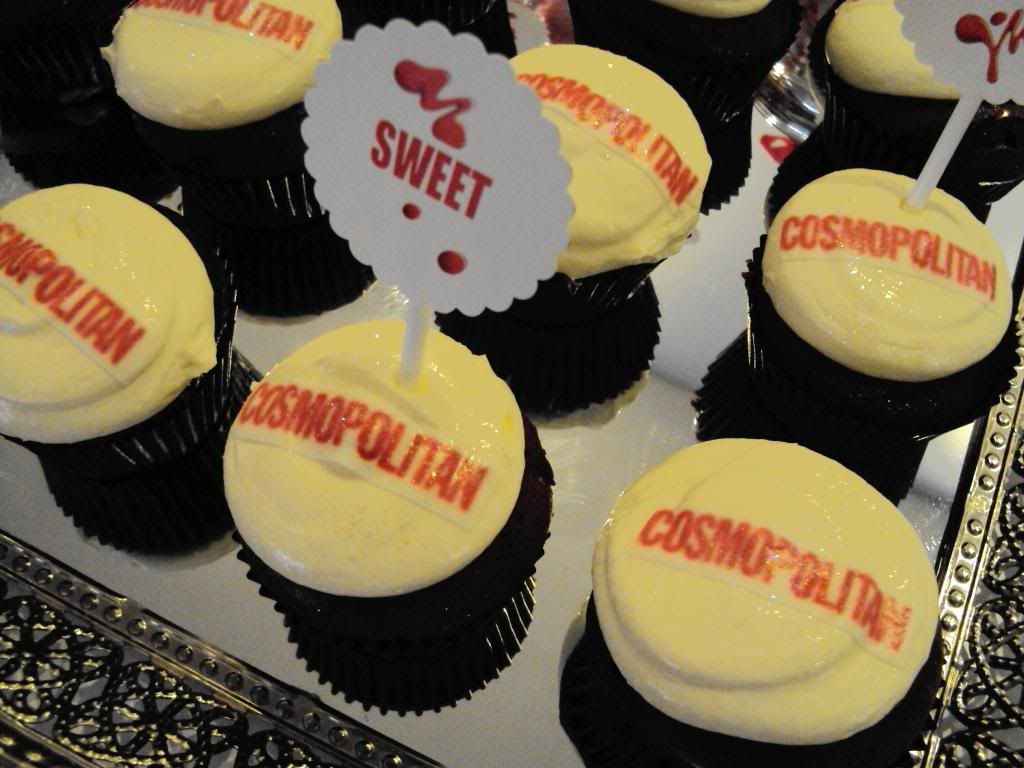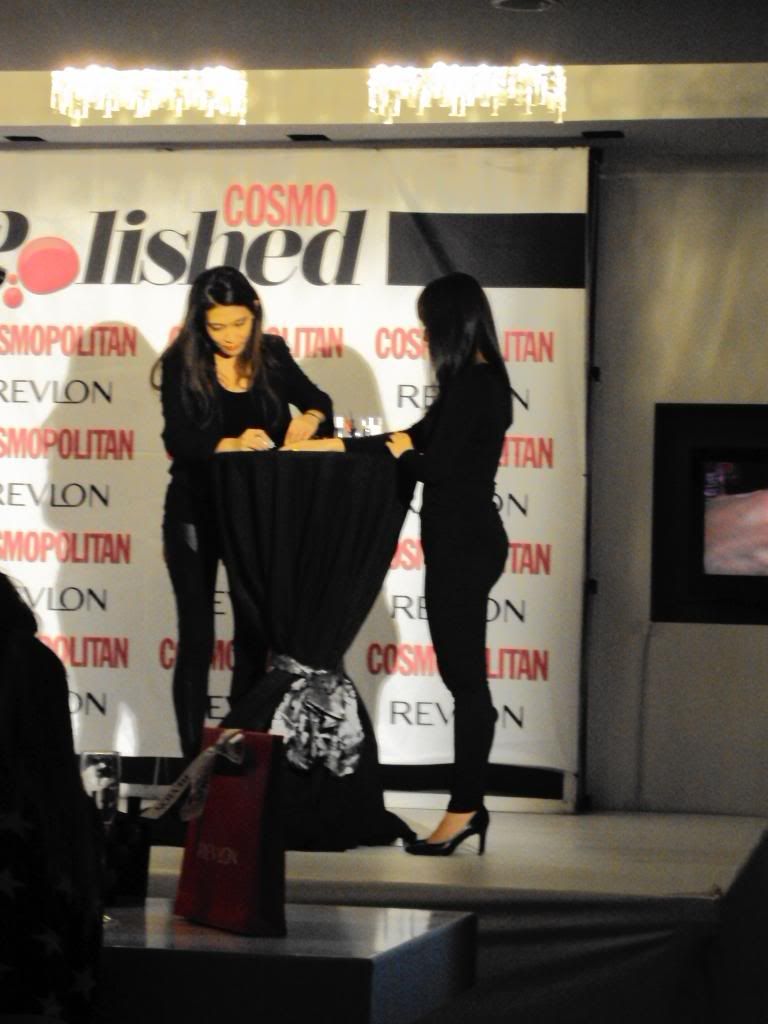 A few weeks ago, I attended the Cosmopolitan and Revlon Cosmo polished event at the Fire and ice hotel in Melrose Arch. The hotel itself is absolutely gorgeous. If you have some spare time, pop into their Milkshake Bar and try the Ferrero Rocher Milkshake…Just saying 🙂 We were spoilt with Champagne an array of goodies from the candy bar as well as some breakfast.
Revlon has a gorgeous nail artist "Chi Chi" who is extremely skilled! She stood in front of everyone and demonstrated some nail art for all the ladies in the room to try out. Now firstly I am not very patient when it comes to getting too complicated with nail art, however I loved the vibe in the room, everyone was buzzing with excitement and laughter which added to the fun. I tried my best, you can see what my nails looked like below. Every seat had a rack of nail polishes, tools. p
I really had a great time I will not even begin talking about the ridiculously amazing goodie bag we walked out with!
Miss V