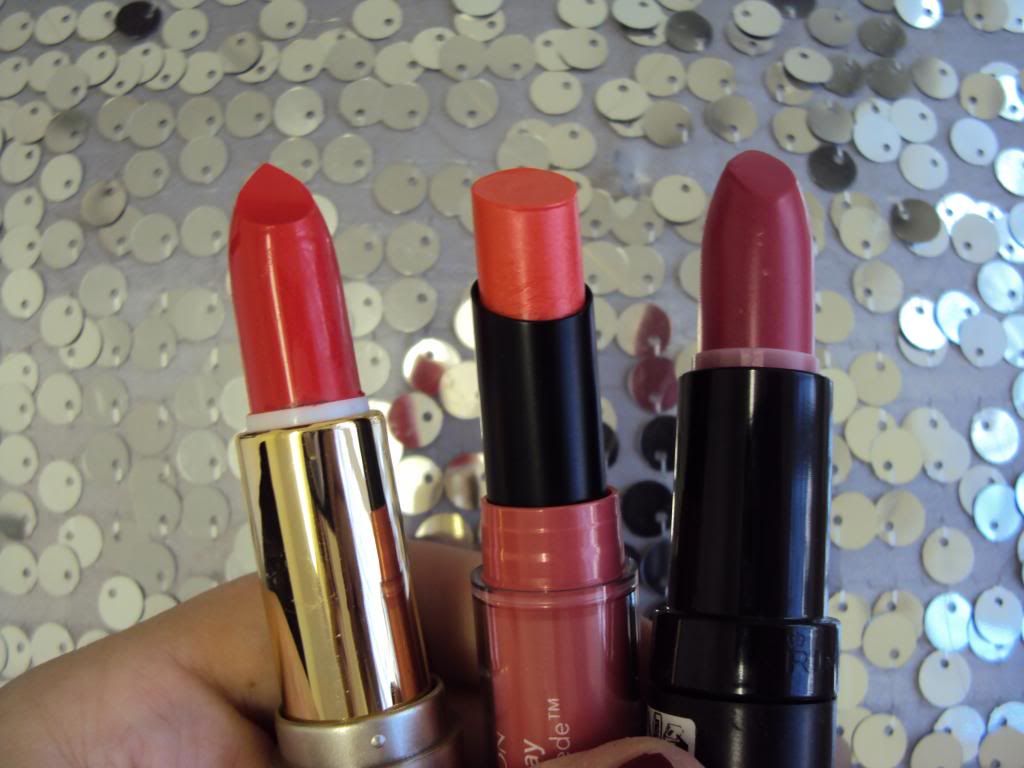 I have decided to pick some of my favourite lip products and run a mini giveaway on my blog. I have recently become quite a beauty product lover, I previously had minimal knowledge of make – up. Through my blog I have been exposed to the world of make -up and all its wonders. I am very simple and basic when it comes to applying make-up to myself. However I go bold with my lipstick, the brighter the better.
What are your favourite lip products? I would love to know.
Giveaway items:
Maybelline: The long awaited Maybelline baby Lips Intense Care lip balm that everyone has been lusting for. This particular one called "Intense Care" It is super moisturizing and it has SPF 20.
Rimmel: Lasting Finish by Kate lipstick. This is a limited edition Kate Moss collection. I love all of them and want all of them! This perticular lipstick is in the shade #05
Revlon: ColorStay Ultimate Suede in the shade "It Girl" #060. revlon lipsticks are one of my go to products. Its important that lipsticks don't dry your lips.
Accessorize: Accessorize has such cute packaging in their mak-up range. Pity it didn't do so well in South Africa. This lipstick is in the shade Pink Pleasure #8
How to enter:
-Follow me on Twitter: @VanessaDaSilva
-Retweet the following: #LipService Giveaway on http://tinyurl.com/ca3qjkv @VanessaDaSilva
-Leave a comment with your email address for contact purposes
*Products have never been used.
*No responsibility is taken for damage of products on delivery.
*Giveaway is open to South African residents only.
*Giveaway ends on the 25th of November 2013 .
Miss V