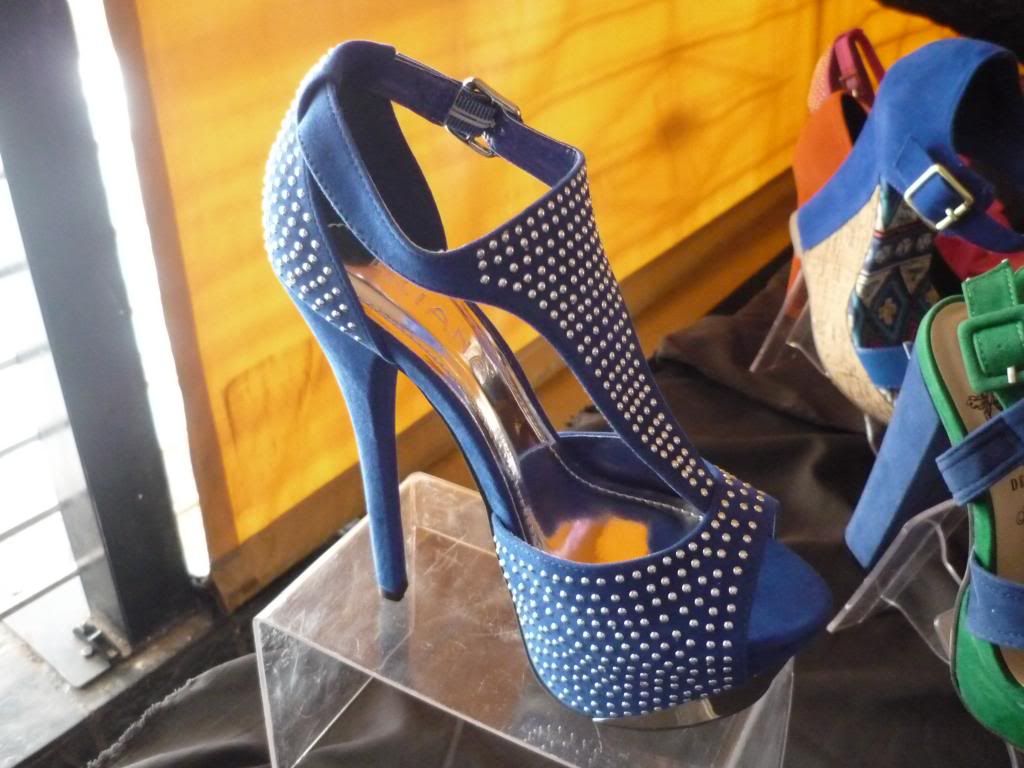 I was grateful enough to be invited to the Unleashed Fashion Affair. I always have a sense of excitement before I get to one of these events, as I am always welcomed with a lavish venue and fantastic clothing. Amy (the owner) has a bubbly personality and is always sporting one of her sexy peices. I arrived at the event with my friend katia, and Amy was wearing a gorgeous peplum style cream lace dress with gorgeous sky high heels! Never a dull moment with her:)
It is hard to pick a favourite item from her clothing,because every peice is unique and gorgeous. I kind of convinced Katia to model some (many) peices for me. Amy has recently launch a shoe collection which compliments her clothing to the point of bankruptsy! Her collection is made up of bikini's,all types of clothing,bags and shoes.
I bought a gorgeous off white lace jacket which I cannot wait to rock!
Now the venue, Eden is a gorgeous location in JHB which makes you feel like you are at the beach (luv)There were cocktails flowing,music playing and ladies shopping up a storm,the perfect afternoon I would say!
The day of the event was actually my birthday, so I spent part of the afternoon at the Unleashed event. Have a look at the website in the mean time: www.unleashedfashion.com
Hope you all having a marvelous week.
I will be hosting a competition soon, I will be giving away a gorgeous dress from the unleashed collection,so keep an eye out!
Miss V