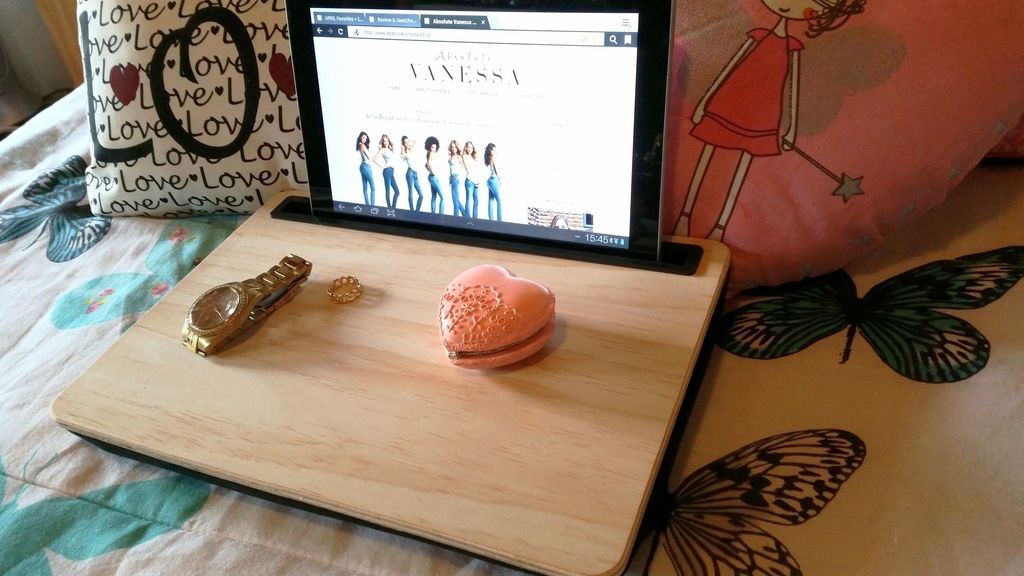 The heading is slightly misleading as this post is not on any new launched tech gadgets, however this is more on a very cool accessory that has saved me! Typically I will sit on my bed and surf the net, or as the night goes on and I get tired I lay down and have previously been hit in the face by my tablet (not fun I tell you!).
This nifty little accessory is perfect, not only is it cute it is super practical!Have a look at some of its great features/benefits:
iPad/Tablet user friendly
It is designed to be bigger so that the tablet leans at an angle.
Enables you to use your tablet in bed, on the couch, on a plane, while you eat and more
Made of spandex, micro beads and wood
Also create to place your laptop on while you watch series
Ideal for students, travelers or anyone else with a tablet computer (BLOGGERS)
Available with a black bottom and wood type top
Use As Desk / Table
Use To Watch Movies / Read Books
Has a non Slip Surface
Measures approx 30cm x 20cm
Great to place your earrings and watch after you have gone out and cannot reach your side table – oh and to hold your coffee mug or glass which could start getting dangerous. (Don't do this if you love your iBed)
I Bought mine in store at Big Blue, but I noticed that these are available on Amazon etc.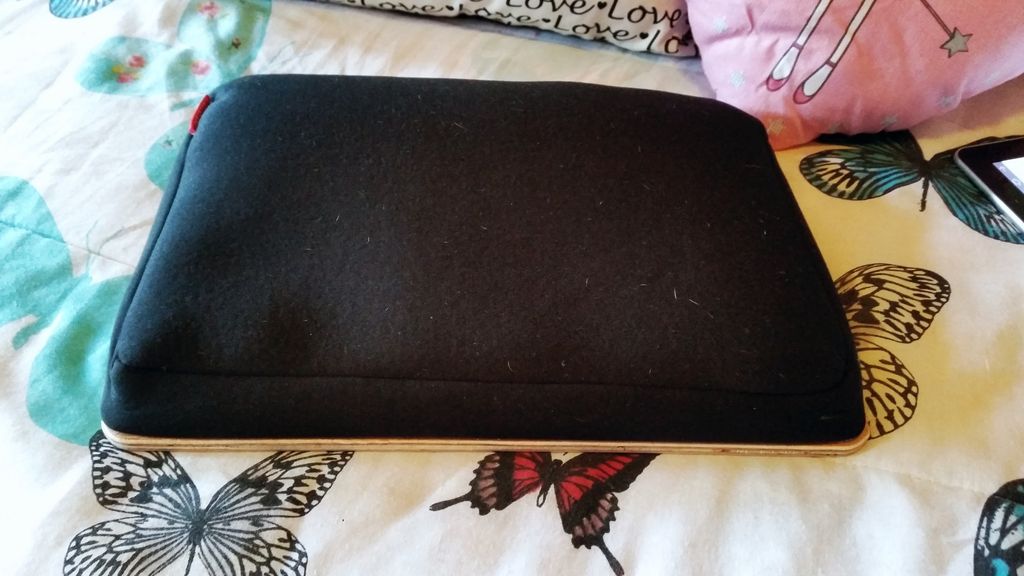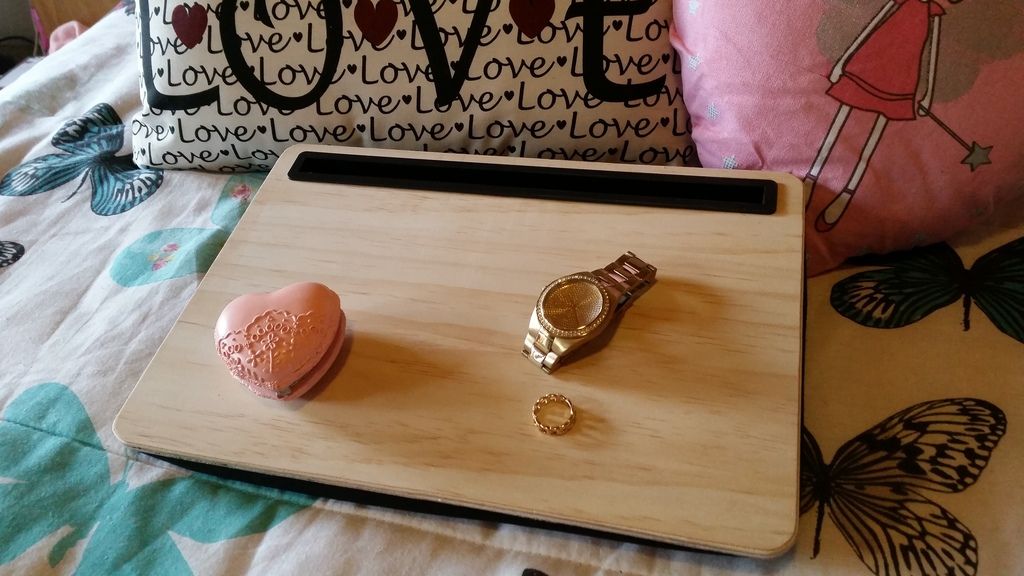 If you are stuck to your tablet or laptop in the evenings then I definately recommend this iBed, especially with winter on its wy, no one has time to hold their iPads/tablets!