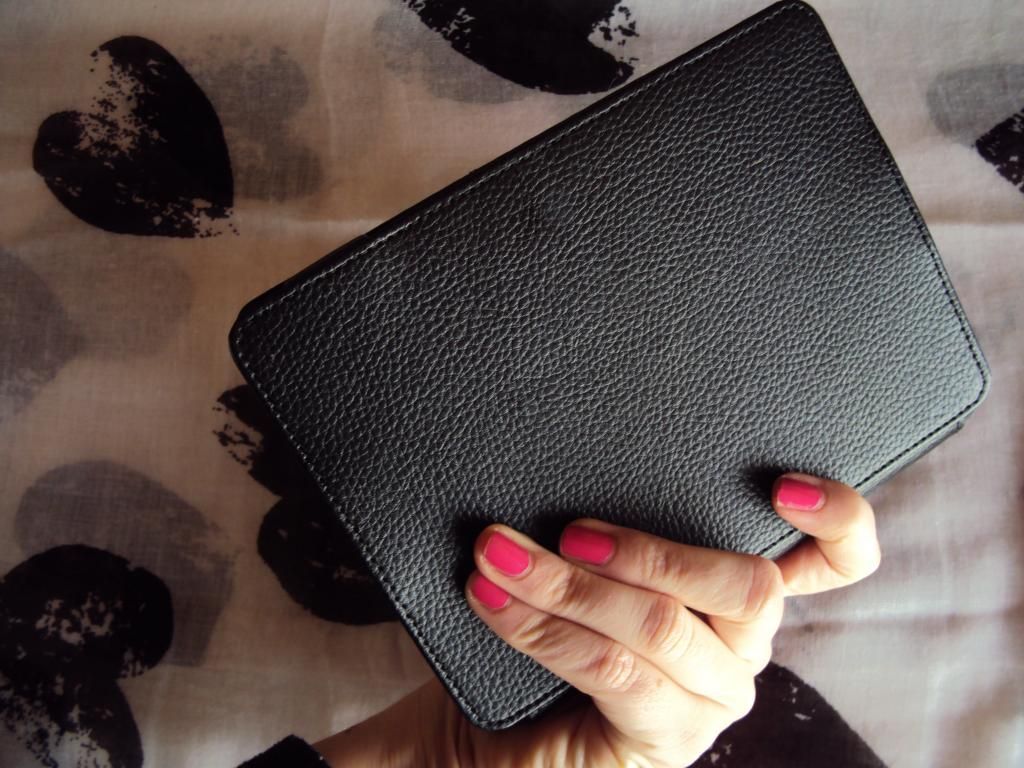 Now many of you must be thinking, why did I not buy the Kindle or a Nook? I definitely though about it, but I got such a good deal with the Gobii that I could not resist. I happened to land on Kalahari (this is a lie as all there mailers entice me to click on their website. The device I purchased in particular was on sale as they were bringing a new device to market. I made the decision instantly, this is how I feel about the device…
It is small and light and fits perfectly in any handbag
Has an antiglare 7″ screen which promotes easy viewing
Included microSD card slot promotes easy expansion – which means loads of reading
It is cheapest ereader in its category
The sleek matte finish of the device makes it easy to hold
Battery life is great.
4GB built in memory, but a bigger microSD can be inserted if necessary
The navigation buttons are very easy to use.
No wireless unfortunately, however you can easily add new books by transferring them via the USB cable.
This device is aimed at the South African market which makes ebook selection via Kalahari very easy to access.
The eReader supports eBooks in the Adobe DRM PDF, DRM ePub with reflow, TXT, FB2, PDB and RTF formats.
Video formats supported include AVI, MKV, RMVB, MPG, FLV, MP4, and MOV. All music and photo file formats are also supported.
I honestly thought I would never go digital when it comes to books as I have always loved holding a book versus reading it digitally but this product has changed my mind. I now only buy books that I love and want to keep.
Gobii is a local brand that are establishing themselves in the market as the budget -minded customers choice, and there is many great reviews you can go read to prove this, heck this post is proof enough. I would never promote something I do not love.
Not only can you read books on this device but you can view photos, listen to music and watch videos, at this price, what more can you ask for!
Its a no brainer for me. I am so happy I made the purchase. This is also the perfect gift for an avid reader to take on the go. There is a reason it's the #1 selling product on Kalahari.
For more information on the new gobii 7″ WiFi Touch Tablet visit
Kalahari.com
for more information or take a look at the video below.