Hi Ladies,
Hope you all had a great weekend! This post is all about how I feel about the Glampalm straightener I was sent to review, I also have a discount code which you feel find further down this post.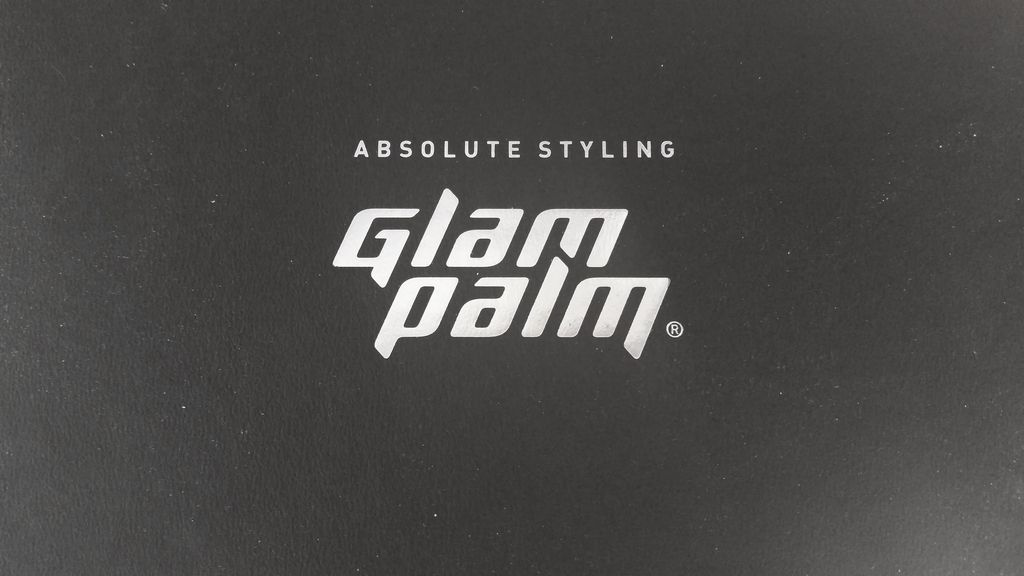 As most of you already know, I treasure my hair and only use the best products that I can get my hands on. I was was send a Glampalm standard magic series iron which I could not wait to start using:)
Who is Glampalm?
Traditional hairstyling is revolutionised by the arrival of the latest technology in professional flat irons. Created by the manufacturer of one of the world's biggest brands, Glampalm, is currently the most advanced flat irons on the market. It is the only brand that promises virtually no damage to your natural hair.
Launched into the diverse South African market early last year, Glampalm is fast becoming a favourite amongst consumers and hairstylists. The difference in these stylers are by far the unmatched technology. Women are lusting over the "magical transformation" of hair that Glampalm promises. Perhaps the most popular reason for Glampalm being in such demand is the promise of virtually NO DAMAGE. Glampalm stylers and curlers have a unique and patented secret in all their products called "Healing Stone" – This is the magical ingredient for unmatched performance.
Glampalm stylers are unique in the sense that all products are manufactured using the highest quality materials,there is absolutely no compromise in this regard. Every Glampalm iron is assembled with screws instead of pressings which is important for its lifespan. Another unique feature is that the Healing Stone Technology is exclusive to the Glampalm brand as this special mineral mine in Korea is owned and accessible only to Glampalm.
Packaging:
Firstly let me begin with how impressed I am with the packaging, it comes in a black box that is lined with a silky sheet of material which adds a level of glamour to it. It also comes with two sectioning hair clips which is amazing and a plastic cover to be placed over the plates if they are hot and you have to pack them away. last but not least is the glamorous black case it comes in which is lined with a velvet material which is perfect if you need to pack your device up if it is still hot.
My feedback:
There are so many straightening irons on the market that it is actually quite daunting if you are trying to figure out which one to buy. The one feature which probably would have sold me if I was looking to buy one is the heat settings which you can adjust. You don't always want to apply the highest heat to your hair, so this is perfect. I also love how it leaves my hair so shiny and healthy looking.
There is a healing stone which is a natural mineral found deep in the mountains of South Korea. Special ceramic plates are then infused in these minerals through a delicate process that takes weeks to complete. "Healing Stone" in the Glampalm plate enables the device to function optimally at 200 degrees instead of 230 degrees and is known to produce better and longer lasting results than competitor brands.
This mineral also enhances hair color, whether it may be natural or colour treated. The healing stone technology in each device ensures hair is left in almost identical condition to the pre styling state while adding supreme smoothness and shine.
I have currently replaced my previous hair straighter and my Glampalm straightener has become my go to tool of preference, I have done a full review on it! I have loved using it so much I have even started using it to curl my hair, I am considering purchasing the Glampalm magic wand.
Ideal to Straighten or Curl Short to Medium length hair
Smooth styling for hair that is very curly at the root or very fine in texture
Hair stays straight and retains its style for much longer than any other hair iron on the market. Features unique Vibrate Mode that allows better product penetration (For Home Treatments)
3 Meter Swivel Pivot Cord for effortless styling and convenience
Safety Feature – Hibernation mode: Shuts off the iron automatically after 30 minutes if not in use
Emits Far infrared Rays and Anion Technology. Specialised Alumina Powder to enhance your hair color
Full two year guarantee and manufactured in South Korea
Free Nationwide Delivery in South Africa
Includes a Complimentary Glampalm Clutch Bag and 2 Sectioning Clips.
Discount Code available:
I have some great news for my readers: I have a coupon for you to use if you are interested in purchasing a Glampalm hair tool, Please use the code: ABV225
This coupon code entitles you to get R200 off any Glamplam you purchase.
You are able to purchase the straighter on their official online store website.
Let me know what you think!