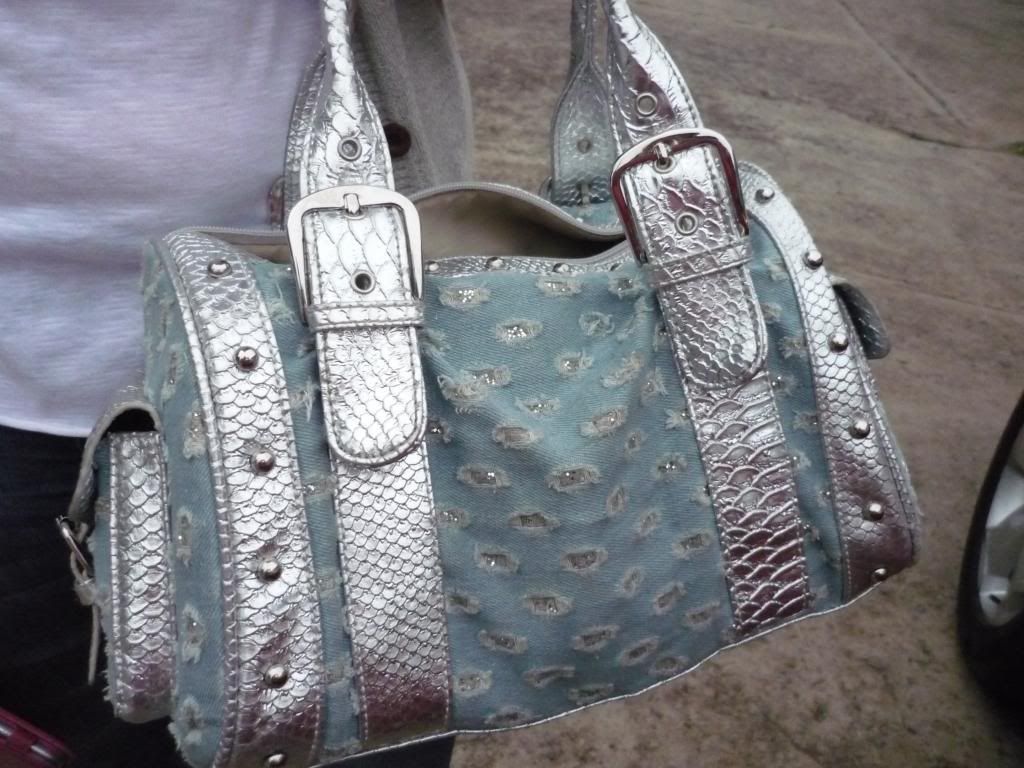 Outfit
Jeans: Edgars Free2BU
Handbag: Flea Market
Shoes,Cardigan and Necklace: Mr Price Fashion
Tshirt: Pick and Pay Store
Watch: Guess
I work in the Motor Industry if most of you do not know. Which means I am dressed quite corporate most of the time. Once a week we visit our agency for a weekly status update on work we are doing so when i'ts off site I make sure I make the most of it. Apologies in advance,I look so tired in the photo!
I love jeans, so my outfit is always semi casual. Here is a quick photo I took before heading off to work. Winter is well on its way as I find myself crabbing a cardigan when ever I head out.
I am in love with my studded shoes, I looked all over for them:) They also come in black and a light pink.
Hope you are all haveing a fabulous week.