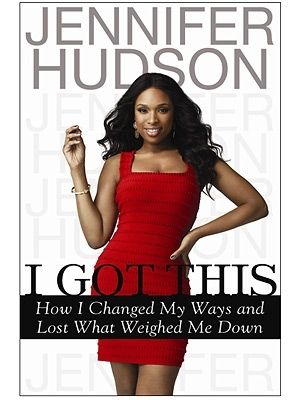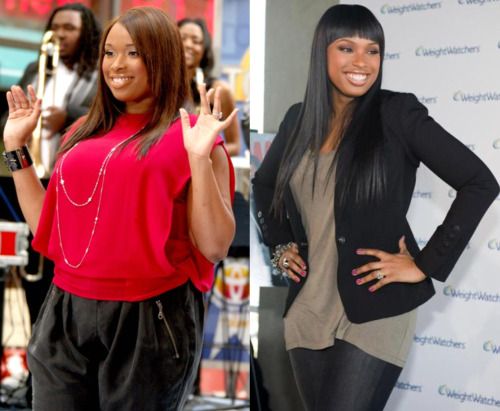 Jennifer Hudson's weight loss story is definitely something to talk about. Ever since I saw pictures of her on the red carpet rocking her new found body and confidence it definitely got me thinking. In her new book she tells the inspirational story of how she lost 80 pounds through Weight Watchers and how she manages to keep the weight off today.

The first half of the book is full of Jennifer's life story. She gives you a wonderful picture of who she is, where she came from, and the struggles she went through. She talks a lot about the struggles she had being plus size which was a constant barrier to success. The second half of the book is about her new life as a mom and as a size 6 woman. She is a Weight Watchers member and spokeswoman. She talks a lot about the Weight Watchers program and how she implemented it into her own life. I know I always complain of being too busy but she has tons on her plate and is maintaining her weight loss. It was great to read how she was doing it and how she has inspired so many people along the way!

I have included some of my favorite quotes below. I also cannot wait to try some of the Weight Watchers recipes at the back of the book.

"Here's what I know for sure. The only way you can sustain a permanent change is to create a new way of thinking, acting, and being." (page 127) "One thing I know for sure, you can't force the issue of weight loss. When someone wants to lose weight, they will do whatever it takes. They can't do it for anyone else but themselves. It has to be for them alone." (page 152)



"Whenever you see my stretch marks and excess skin-that is to let you know that my weight loss is real. I am proud of those reminders of how I once looked. They are my war wounds, my battle scars, and they're there to remind me of what used to be the truth." (page 172)


"There have been many times throughout my life when both my faith and will have been tested. That's just life. I've always been able to push on and persevere when even the darkest of clouds hung over my head. God gave us free will, which means we all have the option to make the right choices in our lives." (page 209)

This book definitely inspires me to become healthy and inspire others to do the same. I am not getting any younger and I want to wake up every day feeling as amazing as Jennifer does! I recommend this book if you are looking for some more personal tips, the book is written in such a way that it feels like she is having a chat directly with you.)

Miss V